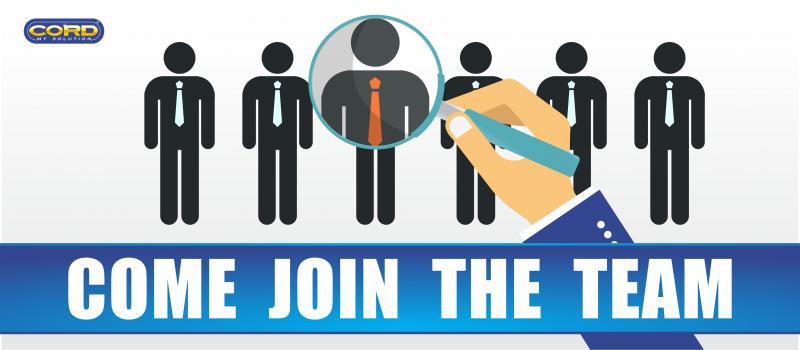 Cord Chemicals, Inc. is a leading manufacturer of adhesives, sealants, and industrial paints in the country. We need highly talented individual to fill its vacant positions. Successful applicants shall receive a competitive salary and benefits package such as sick leave, vacation leave credits, hospitalization benefits, accident insurance and bonuses of more than 13th month pay. The company invest heavily in employee development programs and career advancement of its employees. It takes pride in its highly dynamic culture, which promotes workforce diversity, innovation and participation of employees in decision making process.​
Email us: marketingp101@yahoo.com  |  cordchemicalsinc@yahoo.com or
Visit us: 152 Lopez-Rizal, Mandaluyong City. Tel: (632) 532-5287  |  531-1175  |  534-6436  •  Fax: (632) 531-4747
---
SALES AND MARKETING DEPARTMENT
 -Marketing Assistant with Sales Experience
Willing to travel around the Philippines

Proficient in MS Office

Provide General Assistant to buyers

Assist in Marketing Activities and Research 
 -HR Supervisor for Sales Department
Administers human resources programs and policies relevant to sales personnel

​Including staffing: such as end to end recruitment

Employee relations

Training

Policy Implementation

Ensures human resources strategies align with organizational business goals.
 -Sales Representative (Davao, Cebu, Panay, Metro Manila, South Luzon, North Luzon) 
Incharge and responsible of meeting Sales and collection quota in the area assigned

Maintain good business relationship with current customers

Find new customers to serve

Participate in events the company may have in the area

Monitor Merchandising assigned to the Area

   
            -Field Merchandiser (Mindanao Area ) 
Willing to Travel to merchandise products at stores

Travel allowance given

Good sense of Customer service

Can speak both English and Tagalog

Customer Focused

Provide the customer with the correct products

Will be able to sell the product to customers

Good Communication skills

Check on product stock at stores

Pleasing Personality

    
---
ADMIN AND HUMAN RESOURCE DEPARTMENT 
 -Human Resources Recruitment Specialist
Handling recruitment is required

​

In-charge of fullfilling manpower requirements of the company

Handle end to end Recruitments..

​

​Identify positions the need to be filled

Know the requirements of the position

Handle sourcing the 2019 way

Schedule interview

Administer Exam

Handle intervew

Background Checking

Offering to Candidate

See Candidate Complies

Handle orientation and Complete on Boarding
 -Building Maintenance Technician
Physically fit to work as a building maintenance

Can work by self

Willing to work in both mandaluyong and silang cavite offices

Must be a multi-skilled technician for basic troubleshooting

​Electrical

​

Carpentry

Plumbing

Mansonry
           -Personal Assistant
Duties and responsibilities include (but not limited to)

​Call service repair for appliances and vehicles

Monitor Expiration on contract dates, such as leasing and service repair contracts

Monitor and Process billing of utilities like light, water, internet and cellphones

Handle Scheduling of appointments

File Documents

Can Handle calls

Able to use MS Office, Able to speak proficiently english or tagalog

Can read and follow instructions

Can write reminders
         -HR Legal Supervisor
Relevant work experience as HR or Legal is required

Capable of implementing company policies, rules and regulation

Proficient in english and tagalog: written and oral

Legal Aspects

​Contract Management

DOLE issues

Coordination with Lawyers

Going to court hearings

Human Resources

​Counselling of Employees

Writing of Memorandums

Being aware of new Laws given by the DOLE and all other government agencies

Seeing all employees accomplish their duties

Organizational Management
         -HR Generalist
Write memos and letters

Handle Attendance and time keeping and Compensation and Benefits

Implement company rules, regulations and policies
        -HR Admin Supervisor
Can Multi-task between Human resources and admin work for the company

Experience with human resources related work

Comprehends all facets of human resources

Implement Company Rules, Regulations and policies
---
ACCOUNTING DEPARTMENT
         -Accounting Supervisor
Handle and Monitor the Liquidation and Company expenses

Prepare report on expenses

Analytical Work on the Data Numbers

Assist the Accounting Head

Knowledge in MS Office, Excel and Basic Bookeeping 
       -Accounts Payable Officer
Work in the Treasury Department

Responsible for (but not limited to)

​Check Preparation

On time scheduling of Payments

Filling up forms accurately

Cashiering work

Collecting Proper Documentation

Assisting the Treasury Manager

MS Office and MS word, knows how to use a computer and printer, Can fill up accountable forms, Above Average accounting skills
---
WAREHOUSE AND LOGISTIC DEPARTMENT
         -Office Staff Logistics Department
Can type and encode fast

Know how to use ms word and ms excel

Answer phone and can handle scheduling

Hardworking, willing to learn and has initiative
---
SILANG PLANT 
         Production Line Leader 
Charge of watching, monitoring and assisting that the designated line area produces required out-put as need by the supervisors.

Responsible to come to work on time
        FORKLIFT OPERATOR
Well experience operating forklift

TESDA Certificate

Physically Fit

Responsible to come to work on time
---