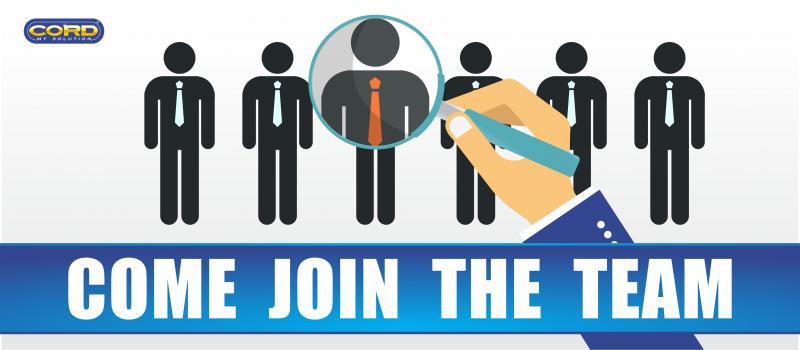 Cord Chemicals, Inc. is a leading manufacturer of adhesives, sealants, and industrial paints in the country. We need highly talented individual to fill its vacant positions. Successful applicants shall receive a competitive salary and benefits package such as sick leave, vacation leave credits, hospitalization benefits, accident insurance and bonuses of more than 13th month pay. The company invest heavily in employee development programs and career advancement of its employees. It takes pride in its highly dynamic culture, which promotes workforce diversity, innovation and participation of employees in decision making process.​
Email us: marketingp101@yahoo.com  |  cordchemicalsinc@yahoo.com or
Visit us: 152 Lopez-Rizal, Mandaluyong City. Tel: (632) 8532-5287  |  8531-1175  |  8534-6436  •  Fax: (632) 8531-4747
---
SALES AND MARKETING DEPARTMENT
WEBMASTER GRAPHIC DESIGNER
Will be responsible of building company website and app using available platforms.

Monitor daily movement on the social media platforms.

Design posters and update packaging  for the brands.

The Marketing Head will be giving instructions and directions and candidate must be able to execute the ideas.
SOCIAL MEDIA SPECIALIST
Administer the companys social media MARKETING AND ADVERTISING

Ability to build and execute social media strategy on a DAILY BASIS

Responsible that all content is proof read before posting

Build the website and app using available platforms in the market

Have good lay-out skills/ art direction
DIGITAL MARKETING OFFICER
Will be assigned to the Marketing Department

Must know how to use Facebook, IG and other relevant online media

Plan Digital Market Campaigns

Know how to MAKE A WEBISTE AND APP AND Mainatin it with orders from the Marketing Over all head

Design, Build and Maintain Social Media Presence

Measuring and Reporting of all performance of  all digital marketing campaigns
SALES AGENT TELE-SALES
We are looking for an enthusiastic Outbound Sales Agent to contribute to generating sales for our company.

Responsible for qualifying deals over the phone as well as dealing with rejections and turn downs.

Responsibilities:

​Contact potential or existing customers to inform them about products and services, with and withour the use of scripts

Make and receive calls to propective clients

Answer questions about products or the company

Meet weekly/monthly KPI's and sales tartgets

Follow up on leands and maintain active pipeline daily

Ask questions to understand customer requirements and close sales

Maintain all records and communication to company standard

Go the "Extra mile" to meet sales  quota
PHONE SALES OFFICER
Will be in charge of...

​Calling up current customers to offer products

Calling up "leads" to offer products to potential new customers

Must be patient and have good customers service skills over the phone

Can speak tagalog well

Will take down orders and Process sales orders

Must be able to learn the products the company offers

Must know how to use MS Word nad Excel
---
ADMIN AND HUMAN RESOURCE DEPARTMENT
          ADMIN SUPERVISOR
Must know how to use the computer and use the internet and use wisely the present technology such as apps.

Handle Bills Payment for Utilities and Insurances

Be sure the building is in working condition, no leaks, all lights are working, aircon is working

Manage the Security Guards, cleaners and Messengers

Be sure all office equipment is working

Handle files and company permits, sec papers
          EXECUTIVE ASSISTANT
Executive Assistant shall be working for the Vice-President Office 

Physically Fit to do errands such as pay bills and pick up letters

Know how to renew Business Permits at the Municipio

Can call suppliers to inquire or report issues. Example reporting of a disconnected cellphone line.

Assist in any task that needs to be done or followed up on

Can do administrative work

Can do field work

Can write memorandums and reports after meetings

Willing to Travel around the Philippines.
           PARALEGAL LEGAL ASSISTANT
With the current state of the world must be a MULTI-TASKER

Will be working for the office of the Vice President

Must have previous work experience handling

​Company papers such as SEC

Municipio Papers

Very Organized and handle as schedule

Can meet Deadlines

Must be proficient with MS Office and MS Excel

Must ne able to write Memos and Letters

Must be able to send our letter on time such as AWOL letters
            MESSENGER w/ MOTORCYCLE 
APPLICANT MUST BE LIVING IN MANDALUYONG CITY WITH A MOTORCYLE

APPLICANT MUST OWN THE MOTORCYCLE (WITH REGISTRATION) AND HAVE A LICENSE

MUST BE WILLING TO HAVE A FLEXIBLE WORK SCHEDULE

CAN GO AROUND METRO MANILA

PHYSICALLY FIT

Responsible for ...

Delivering Documents to Suppliers and Clients

Picking up Documents to Supplier and Clients

Doing Errands

Delivering Products to Clients

Must have a good customer service attitude

Must be able to read, write and follow instructions

Can ask the supplier and client to sign documents of needed

Do Collection Work
---