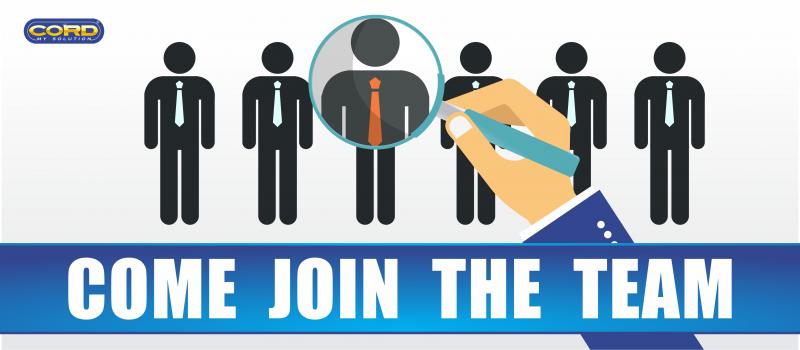 Cord Chemicals, Inc. is a leading manufacturer of adhesives, sealants, and industrial paints in the country. We need highly talented individual to fill its vacant positions. Successful applicants shall receive a competitive salary and benefits package such as sick leave, vacation leave credits, hospitalization benefits, accident insurance and bonuses of more than 13th month pay. The company invest heavily in employee development programs and career advancement of its employees. It takes pride in its highly dynamic culture, which promotes workforce diversity, innovation and participation of employees in decision making process.​
Email us: marketingp101@yahoo.com  |  cordchemicalsinc@yahoo.com or
Visit us: 152 Lopez-Rizal, Mandaluyong City. Tel: (632) 8532-5287  |  8531-1175  |  8534-6436  •  Fax: (632) 8531-4747
---
SALES AND MARKETING DEPARTMENT
MARKETING OFFICER
Marketing Officer will be handling Digital Marketing

Daily Posting on Social Media

Will administer the company's social media marketing and advertising, Administration includes but is not limited to:

​Deliberate planning, strategy and  goal setting

Development of brand awareness and online reputation

Content Management (including website)

SEO (search engine optimization) and generation of inbound traffic

Cultivation of leads and sales

Reputation management

Marketing Officer is a highly motivated, creative individual with experience and a passion for connection with current and future customers. That passion comes through as she/he engages with customers on a daily basis, with ultimate goal of:

​Turning fans into customers

Turning customers into advocates
DIGITAL MARKETING OFFICER
Plan Digital Market Campaigns

Know how to use Facebook, IG and other relevant online media

OPTIONAL: know how to make a website and app and maintain it with orders from the Marketing Over all head

Design, Build and Maintain Social Media Presence.
FIELD SALES FOR PALAWAN AREA 
Contacting or Visiting Clients

Generating Sales Leads

Checking on clients that their delivery has arrived

Achieve Collection and Sales Quota

know how to use internet to send emails, reports and teleconference

Must follow instructions of Head Office on your route and agenda
---
ADMIN AND HUMAN RESOURCE DEPARTMENT
          COMPENSATION BENEFITS HR STAFF
Preferably living near mandaluyong city

Handle government compensation and benefits (online and if needed to do personal filing)

Time Keeping Billing of Agencies

Collect time Cards

Time keeping of Employees (download from Biometrics)

Assist Employees for SSS, PhilHealth, Pag-ibig issues

Handle Daily Attendance
---
ACCOUNTING AND TREASURY DEPARTMENT
ACCOUNTING OFFICER
Position will work in the Accounting Department

Handle Payroll and Time Keeping: check time cards

Know accounting theories

Aware of current BIR laws
TREASURY ASSISTANT
Preferably lives near Mandaluyong City

​Responsible for:

​​Issuing / Reconciling receipts to payments of customers

Ageing of Accounts to Pay

Monitor Daily Bank Errands

Do Bank Errands

Assist in whatever the Treasury Head shall require
FIELD COLLECTOR Visayas Area
Must be physically fit to do field collection

Will be doing collection work around Mindanao Area:

​Cebu, Bohol, Leyte, Samar

Responsible to going to Customers in Field to Counter or Collect

Checks the check payment details are collect from client

Immediate turn over of payment to rhe company

Can follow travel itinerary
---
WAREHOUSE AND LOGISTIC DEPARTMENT
DELIVERY TRUCK DRIVER
Must have proper license 1-2-3

For delivery around the Philippines

Experienced truck driver

With lodging and meal allowance while out of town

To do Route deliveries

Delivery items in a timely manner

Off load the proper products to the customers

Check proper paper work is done
---
SILANG PLANT
FORKLIFT OPERATOR
Must have experience of using a forklift in a manufacturing plant set-up

Physically fit to work in a manufacturing plant

Must be able to drive all forks, squeeze lifts in proficient matter, and keep up with loading schedules and department loading goals.

Must do a forklift safety inspection sheet at the beginning of each shift, each day.
LABORATORY ASSISTANT
Can follow instruction and work independently after given instructions

Will report to the Technical Department and assist Head Chemist

Know how to fill up documentations
QA - QC STAFF
Responsible for producing high quality of products following company standards

Inspection of Process regulations are followed

Relevant experience as a Quality Control or Quality Assurance Specialist required

With good oral and written communication skills

Excellent Human Relation skills.
MATERIAL PLANNER II
Responsible to ensure materials are available for production

Practive FIFO on all goods

Monitor stocks and know when its time to replenish

Finished Goods or Products are available for delivery to customers

Will be reporting to the Warehouse Supervisor
CHEMICAL ENGINEER CHEMIST
Work with the Technical Team

Handle and assist in Batch Testing

Produce reports based on Testing

Keeping Laboratory clean

Lab work, Check on in process products

Must have the discipline to follow instructions
COMPOUNDER 
Must be physically fit to work at manufacturing plant

Must be able to lift/carry raw materials

Must be able to read weighing scales

Weigh out specific raw materials in either solid or liquid from to produce a product.

Manage proper inventory of Raw materials in compounding area

Can follow instruction
---